Head Teacher's Welcome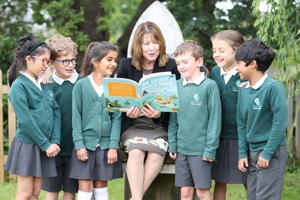 I am extremely proud to be the Head Teacher of Clare House Primary School and am delighted to welcome you to our website. I hope it gives you a flavour of life at the school and a sense of what we value for and in our children.
At Clare House, the children are at the heart of every decision and we constantly ask ourselves, 'would this be outstanding for my child?'
Clare House is a vibrant and successful community-based school where every child is known as an individual and where our Governing Body, PTA and hugely supportive parent body play a central role in helping us to achieve what we want for our children; an outstanding education.
I am truly proud of all that we have achieved as an outstanding school (Ofsted 2019) and we will continue to build on this foundation. We continue to dedicate ourselves towards providing rich opportunities for learning in the present, whilst preparing our children for dynamic and successful futures in an ever-changing world.
As part of Langley Park Learning Trust, Clare House School benefits from working closely with the other schools in The Trust – Langley Park Primary, Hawes Down Primary, Langley Park School for Boys and Langley Park School for Girls. We have the opportunity to collaborate and share good practice whilst still retaining our individual identity and ethos.
If you are in the process of applying for school places and would like to visit our wonderful learning environment to see all that it has to offer please contact the school office. It is important that you see the school in action and get a sense of it 'at work'; this will help you make the important decision about your child's primary education.
We look forward to welcoming you to our school.
Jane Holland
Head Teacher